help2read Founder wins SA Chamber of Commerce Business Award
We are thrilled to announce that our Founder and Chairperson, Alex Moss, was honoured with the Lifetime Giving Back Award at the annual SA Chamber of Commerce Business Awards 2017. The prestigious awards recognise the achievements of the South African community in the UK, and were held at the Millennium Gloucester Hotel in Kensington, UK.
Congratulations Alex, a well-deserved token of your incredible work impacting thousands of children's lives across South Africa.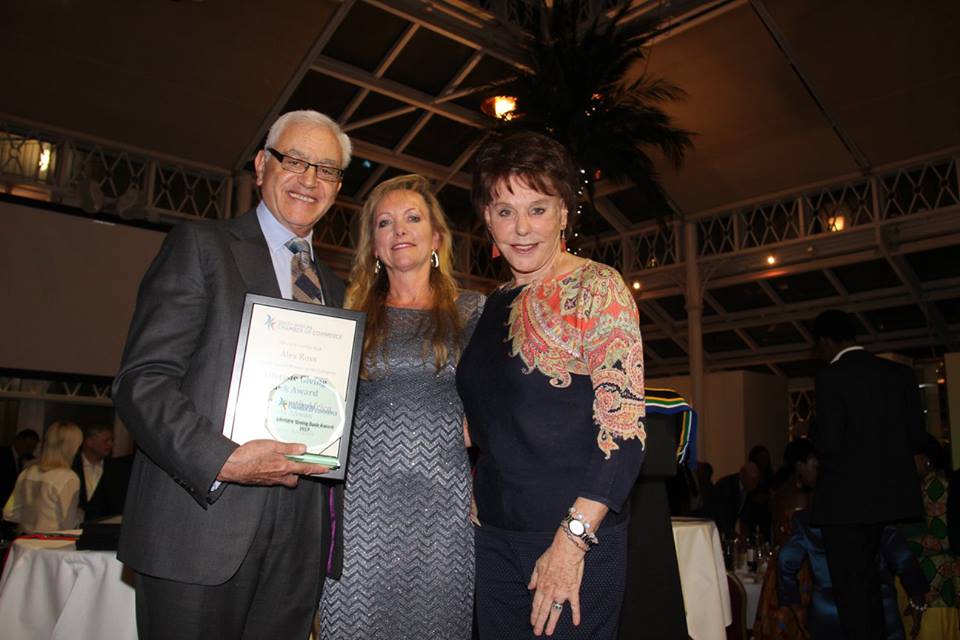 Alex, accompanied by Mai, receiving his award from SA Chamber of Commerce. 
Registered Non-Profit 063-979 PBO 930027054 UK Charity Reg No. 1109567
SUBSCRIBE TO OUR NEWSLETTER