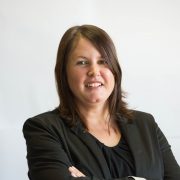 MANDY TREVOR
Director, Operations 
With a BSocSci degree from the University of Cape Town, Mandy began her career working with children as a social worker in the UK and later at Child Welfare in Cape Town. She joined help2read in 2007, and has been involved in various aspects of the organisation, from Support Worker, to Programme Coordinator, Regional Manager and now Operations Director.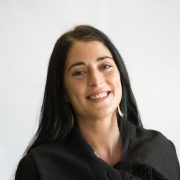 LEANI VAN ZYL
External Partnerships & Programmes
Leani van Zyl has a BA in Health & Social Sciences from UNISA and began her career in Sales and Marketing before moving to honour her passion for service and people by working as a counsellor for Lifeline and Childline in the Western Cape. She has been with help2read since 2009, beginning as a Support Worker before taking on the role of Programme Coordinator for the Western Cape in 2013 and subsequently moving to head up the external partnerships and programmes portfolio in 2016.  A skilled facilitator, Leani is responsible for the ongoing development of help2read's training offering and delivers all core training to CPUT students as well as partner organisations implementing help2read's model.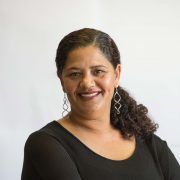 MELODY VOLMINK
Training & Resources Coordinator
Melody joined the help2read team in 2009 after working for 15 years in the private sector as an administrator. Melody initially worked as a help2read Support Worker, but later became the Programme Coordinator. She now serves as our Training & Resources Coordinator, and equips help2read partners and volunteers with training in literacy support and teaching methods. Melody has a diploma in Administration and has completed a short course in Community Development.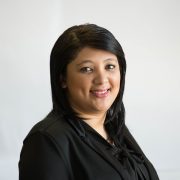 CHANTELLE VAN NIEKERK
Administrative Coordinator (Western Cape)
Chantelle is the Administrative Coordinator in the Western Cape. She joined the help2read team in 2011 as a Receptionist in a temporary capacity, but became a permanent staff member in 2012. Chantelle is currently studying towards a qualification in Business Administration and Management, and is passionate about photography, the outdoors and youth development work at her local community church, where she volunteers on a weekly basis.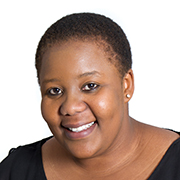 AMU BALOYI
Administrative Coordinator (Gauteng)
With a background in the NGO sector as well as Government, specifically the Department of Social Development, Amu joined the help2read team as an Administrative Coordinator for the Gauteng region. She has her Honours in Development Studies, and is an avid reader. When asked what she is looking forward to about joining helpread, she responded "I want to make a meaningful impact in the lives of the children and volunteers we support."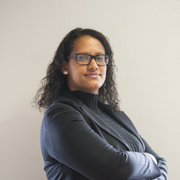 KRISTEN DEMBAREMBA
Administrative Assistant (Western Cape)
With over six years in grant management and administration, Kristen joined the help2read team as an Administrative Assistant for the Western Cape region. If you call our Cape Town offices, you'll likely be greeted by Kristen's friendly voice on the other side of the phone. In addition to managing our reception, Kristen handles our training bookings, applications and assists with general administration.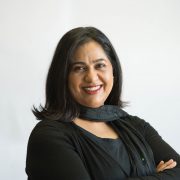 FARHANA MOWZER
Support Worker (Cape Town)
Farhana joined help2read in 2008 as a Support Worker in the Western Cape area. With a BA degree, Interpersonal Skills and Counselling qualification from the South African College of Applied Psychology, as well as a South African Tour Guide Operator certification, Farhana brings a wealth of knowledge to the help2read team. She's passionate about her work at help2read and is inspired by the positive impact she can have on others.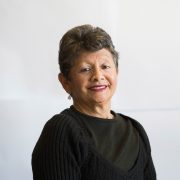 HEATHER VAN GRAAN
Support Worker (Cape Town)
Trained as an Educator, Heather has extensive experience in the education sector in South Africa. She has taught in various primary and high schools, and lectured at multiple tertiary institutions. Heather has also served as an Inspectorate and ABET Facilitator for the Department of Eduction, and taught English to foreign adult students. In 2011, Heather joined the help2read team as a Support Worker, assisting schools who are on the help2read programme.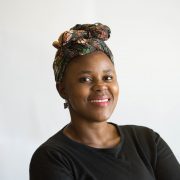 NOSIPHO NDYALVAN
Support Worker (Cape Town)
With a certificate in Early Childhood Development, Nosipho is passionate about education and the connection between having fun and effective learning. Prior to joining the help2read team in 2009 as a Support Worker in the Western Cape, Nosipho worked as a Call Centre Agent providing essential customer care to clients.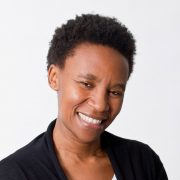 THULI MASHIYANE
Support Worker (Gauteng)
After working in the corporate sector for over 9 years, Thuli decided it was time to explore her passion for education and development. Thuli joined help2read in 2013 and served as a Support Worker after volunteering as a Reading Helper for a year. The best part of her job is being at schools with volunteers and their learners. Thuli loves interacting with like-minded people who believe everyone has a part to play in educating our young people.